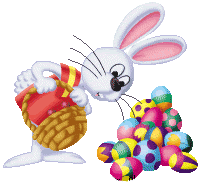 Class Assignment: We asked our company to write a short story or poem around the theme "Easter Bunny." We think you're going to love some of the assignments we got back....

SARAH HUNT

AN EASTER POEM
I once had a rabbit named Mabel
Who lived in a box in our stable
Then one morning I saw
She was not in her straw;
She was served up with rice on our table.






KRYSTINA ALABADO

The Easter bunny scared me
When I was short and small
But then he left me presents
So i shut up and loved them all




JULIE BENKO

Easter At My House
By Jew-Jew-Jewlie Benko

Those Easter Egg hunts were so fun—GOTCHA!
At my house we hunted the afikomen (matzah).
We never expected the Easter Bunny.
Instead I heard, "Get the door for Elijah, honey!"
The non-painted, hard-boiled eggs that we ate
Looked just like the one on the seder plate.
We'd remember our people's return to Zion,
And say "Happy Passover! Drink up! L'Chaim!"









ANTHONY LEE MEDINA

I had an Easter Bunny
It's name was Darla
It died of constipation.

True story.






JULIE DANIELSON

When my brother was in high school, he was hired to dress up as the Easter Bunny in the mall.
He's 6 foot 4.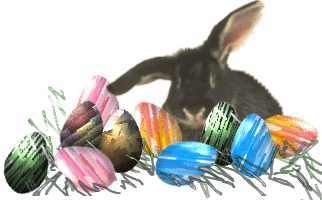 STEFFI D

"Tomorrow, I'm bringing Scissors!"
A Short Story, by Steffi D

One fine day, Ilse met the Easter Bunny at the stage door and he really liked her haircut.
And so, she exclaimed: "Tomorrow, I'm bringing scissors!", to which the Easter Bunny answered: "For God sake, Ilse, no! I love my haircut as it is!"

The next day, dark into the night, when the Easter Bunny was sleeping, Ilse took a pair of scissors and cut one of his ears shorter than the other to give him the crooked, uneven, bob look...

She didn't get any treats from him that year...
She will never get any treats from him ever again.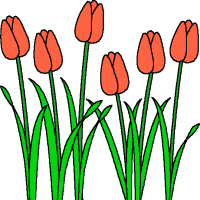 MARQUES WALLS

Melchior: You know, it's something I've been thinking a lot about.
Wendla: The day laborers?
Melchior: (Laughs) No. Easter. What do you think Wendla. Can the Easter Bunny really make a difference?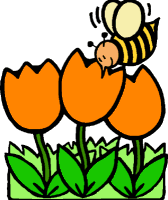 FREDDY HALL


Bunny is boppin around your house leaving chocolate
Under the kitchen table and hiding eggs that are really hard to find and sometimes you
Never really find them, or you do in like,
November
Yet, it's still a blast and you can't help but have a good time!

THE COMPANY OF SPRING AWAKENING WISHES ALL OUR FANS A VERY HAPPY PASSOVER/EASTER/VERNAL EQUINOX!


DVR alert for next week: If you're in Toronto, In anticipation of Kyle's return to the Tour, Bravo Canada will re-air "Kyle Riabko: The Lead" Monday, April 13 @ 8e/5p and Friday, April 17 @ 7e/4p).