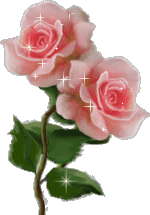 We asked some of our cast members:
What Was The Best Valentine's Day Gift You Ever Received?



Ben Moss
Probably the HUGE box of chocolates I got from my parents when I was in middle school. I devoured it.
Gabrielle Garza
The best Valentine's day gift I got was this year actually! Blake
bought me this cute candle that's named after its scent. It's called "Oh Snap,"
it smells like a ginger snap!! Isn't he just the sweetest???
Matt Shingledecker
Well, I don't remember past Valentines very well, but I got a fantastic present this year. I got a digital photo frame filled with pictures. It's a perfect gift for the road, and something I'll be able to use forever.
Andy Mientus
When I was in school at UofM, my girlfriend gave me a whole package of my favorite things. They were lots of little things that showed she really knew me, which meant so much more than giving something big, expensive, and impersonal. Another dateless year, I took my roommate out for a fancy dinner, and she and I had the best time eating away our sorrows amongst the real couples.
Anthony Lee Medina
I don't think I've ever recieved anything too special on Valentines day... I think this may actually be the first year I'm in a relationship with someone during this holiday since like kindergarden but, that girl did get me a lollipop and my mom filmed it and played it for my father a dozen times... So a lollipop hahaha.
Krystina Alabado
When I was in 1st grade, I was at recess on Valentine's Day and this boy named Eric who I never even talked to gave me a bracelet and asked if I would be his Valentine. I said no and took the bracelet. haha. I still have it to this day.
But in all seriousness, this past Valentine's Day was a very special one to me. He took me to a really great breakfast where this cute jazz band was playing (that is my favorite kind of music). Then we ate some yummy chocolate later and he gave me these seriously awesome Bose headphones that are the bet ever! It was such a wonderful day, and was definitely the greatest Valentine's Day I've ever had!!
Christy Altomare
Gerard came and visited me in Columbus so that we could celebrate valentines day a week early together. He got me Chocolates and a big white stuffed bear.

All pictures taken from the Broadway Cares benefit cabaret , which was the best Valentine's gift that the city of St. Louis ever got! More pictures at our Flickr group: http://www.flickr.com/groups/springawakeninggallery/

Leave a comment! Share your own gifts (given or received) if you want. We'd love to know!